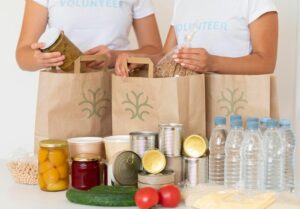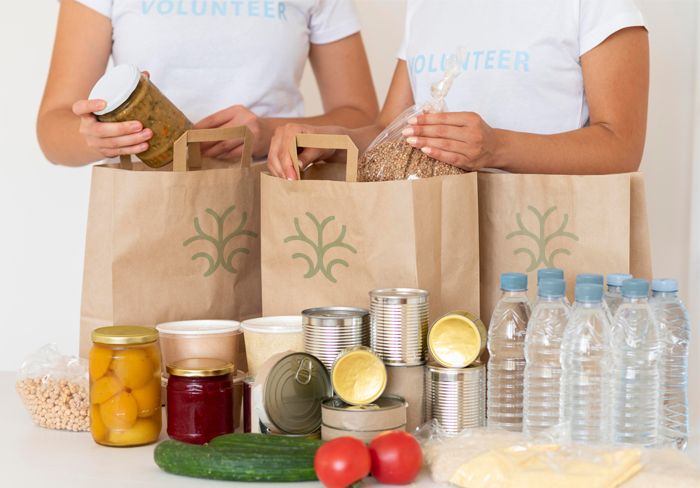 Our emergency shelter is the center of our supportive services. From our bedrooms to our playrooms, each area of our shelters plays such an important role each day for our families.
You can help our clients feel at home by replenishing much-needed supplies for the Shill Family Building.
Donation Drop Off:
Prioritizing the safety of our clients and community, donations are being accepted Tuesdays and Saturdays from 10:00-10:30 a.m. at 693 East Ave. Rochester, NY 14607.
For more information, email us at WishList@WillowCenterNY.org or call (585) 232-5200 ext. 261.
There will be NO donation drop offs on the following Saturdays:      
December 24 & 31
Wish List Items:
Updated 12/1/2022
CLOTHING UPDATE – Due to the generosity of our community donors, we are well-stocked with women's fall/winter clothing. We are temporarily unable to accept clothing donations. Please check back after February 1, 2023 with our clothing needs at that time.
Our CURRENT needs are:
Women winter coats/jackets – All Sizes
Women's winter boots – All Sizes
PERSONAL CARE ITEMS
Black Hair Care – shampoo, conditioner, styling products, bonnets – HIGH NEED
Deodorant – Women's and Men's – HIGH NEED
Body Lotion – regular and w/cocoa butter
Body Wash
Vaseline
Face Wash
Hairbrushes
Lip Balm
Loofas
Feminine Hygiene – Pads only – HIGH NEED
Shaving Cream
Epsom Salts
Allergy Medicine
Ibuprofen/Acetaminophen
Cold Medication
Makeup Remover Wipes
Children's Toothpaste and Toothbrushes
Children's Cold Medicine – HIGH NEED
Men's Underwear – all sizes HIGH NEED
HOUSEHOLD
New Bath Towels (White) – HIGH NEED
New Large Canvas Laundry Bags
New Sheet Sets – twin (White)
Clorox Disinfectant Wipes
Laundry soap
WOMEN
New women's underwear – all sizes
 Bras – new or gently used – 40-48 A thru F, and 36A
BABY
`Baby Wash
Baby Lotion – HIGH NEED
Baby Wipes
Baby Bath Towels – New
Diapers – sizes 4, 5, 6, 7
Pull Ups sizes 4, 5, 6
Diaper Rash Cream
Teething Rings
Infant Nail Clippers
Diaper Bags
Pedialyte
Booster Seat Car Seat with back
YOUTH
Winter socks
Girls & Boys Underwear (sizes 6-12) – New
Boys PJ's – sizes 10, 12 HIGH NEED
Fall/Winter clothing for toddler Boys & Girls sizes 2T and 4T
Fall/Winter boys clothing size 7-8 – (jeans, sweatpants, shirts, sweatshirts)
Fall/Winter boys clothing sizes 14 thru 20 – (tops and sweatshirts)
Winter Boots – Girls, Boys, Gender Neutral – All sizes
Winter Coats – Girls, Boys, Gender Neutral – All sizes
NON-PERISHABLE FOOD
Microwave popcorn
Juice/juice boxes
Peanut butter (smooth)
Canned fruit
Instant oatmeal
Canned spaghetti O's, raviolis, beef stew, canned vegetables
Pasta, pasta sauce, rice, Ramen noodles
Instant potatoes, Stovetop stuffing
Instant hot cocoa mix
Individual coffee creamers
 Cereal
 Tuna
Canned soup
Jelly (grape or strawberry)
Breakfast bars
Salsa
GENERAL
Laundry Soap
All-Purpose Cleaners
Sponges
Magic Eraser
Bottled Water
Gift Cards (Walmart, Target, Wegmans, Tops, Price Rite, Aldi's, Dollar Store) and Gas Cards
Bus Passes
Please submit a completed Donation Form with your delivery for tax and recognition purposes. Click the button below if you would prefer to purchase from our Amazon Wish List and have the items sent to us. You will now find the Willow Holiday/Purple Box gift items on the Willow Amazon Wish List.
Purchase from our Amazon Wish List