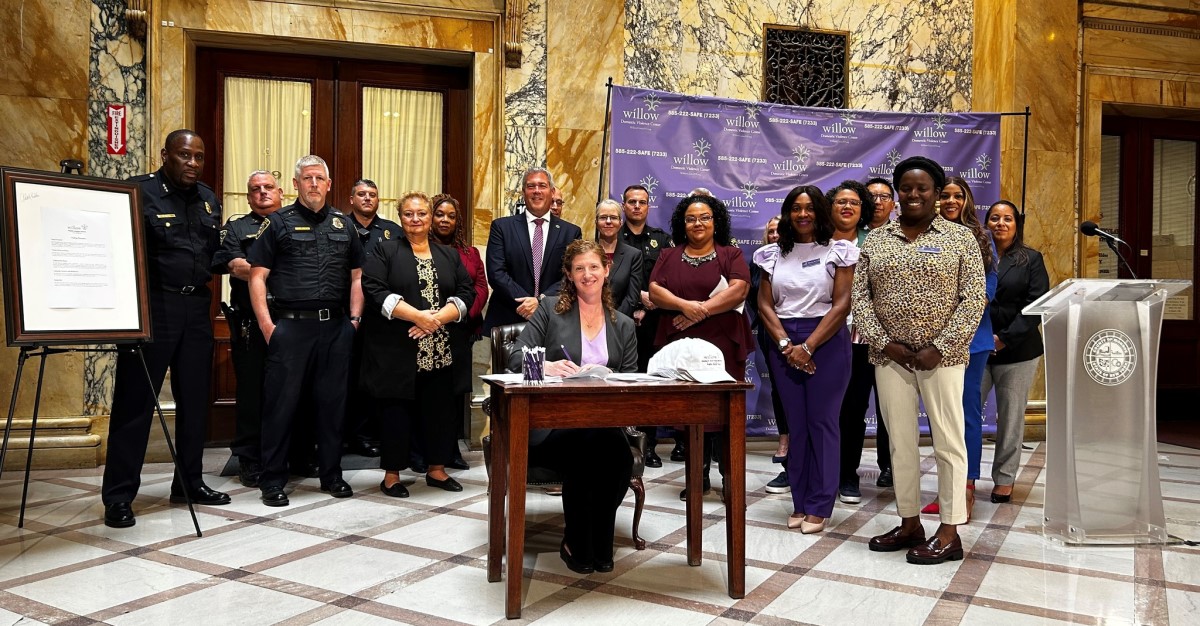 Hope starts here with the Willow Family Justice Center.
Hope filled our hearts Tuesday, September 12th when nearly 50 community partners signed on to be a part of our multidisciplinary collaborative to support survivors.
The Vision: survivors will walk through the doors of the Willow Family Justice Center and have full access to co-located, wrap-around services needed on their journey to live a safe and empowered life. Services will include remote petition filing, forensic exams, evidence collection, civil and criminal legal services, and high-risk team activation. Plus, housing and financial support and basic needs like access to food, hygiene products, diapers, and so much more.
Monroe County Executive Adam J. Bello, Bivona Child Advocacy Center, The Legal Aid Society of Rochester, Monroe County Sheriff's Office – Rochester, NY, Rochester NY Police Department, and Police Chiefs from many of Rochester's towns and villages and SURVIVORS came, signed, committed, and pledged to partner with the Willow Family Justice Center. Together, they said hope starts with them. Hope starts here.