Willow Center's comprehensive $8 Million campaign embraces innovation to reinvent how our community responds to domestic violence. The Safe Place Campaign builds on the strong foundation of Willow Center's emergency shelter and support services with expanded programming, state-of-the-art security, and a continuum of housing options for survivors of abuse.
Building a Safe Place Together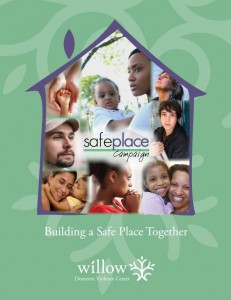 The Safe Place Campaign is an $8 Million comprehensive project to meet the growing needs of domestic violence survivors in the Greater Rochester area.
The Safe Place Campaign includes five key components:
New state-of-the-art emergency shelter
Onsite family pet shelter
Expanded Counseling Center
Secure affordable apartment complex for families post-shelter
And, for the first time in the agency's history, a public administrative office and training space
The Campaign
The Safe Place Campaign is an $8 Million campaign for a new home and expanded programs and services to meet the growing need in Monroe County. For the safety of domestic violence victims, and under New York State law, the program and service locations of the campaign must be confidential.
In 2014, Willow Center was awarded a highly competitive $4.98 Million New York State Homeless Housing Assistance Program grant to cover 62% of the total project cost. The Campaign will raise the remaining $3 Million to make our community's much needed Safe Place a reality.
To learn more about the Safe Place Campaign, please call: (585) 232-5200, ext. 223 or email: SafePlace@WillowCenterNY.org