Give a Life-Saving Gift this Season.
For survivors of domestic violence, the holidays are not always happy and bright. Taking the first step towards safety often means that families have to leave everything behind.
There are many ways to support Willow and survivors in our community this season. For more information, email us at PurpleBox@WillowCenterNY.org.
Host a Gift Card Drive
Give survivors the gift of normalcy this year. As a parent you know best what's on your children's holiday wish lists. This year we are giving survivors the power to go out and purchase items for their family with the help of donated gift cards. Collect and donate gift cards to popular stores like Walmart, Target, Wegmans, Bath and Body Works, Marshalls, Etc.
Amazon Charity List

Prioritizing the safety of our clients and community due to COVID-19, our contactless process will be done through Amazon Wish Lists. Purchase any of our hoped-for gifts to have them shipped directly to Willow for fast and hassle-free delivery. Fulfill A Wish
Start A Virtual Fundraiser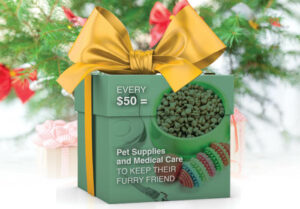 If you traditionally host a Purple Box at your organization, the best way to support survivors this year is by raising funds to support our Holiday Gift Drive. Team up with your co-workers, dedicate your birthday or add us to your gift registry. Complete our inquiry form to kick-off your online campaign!